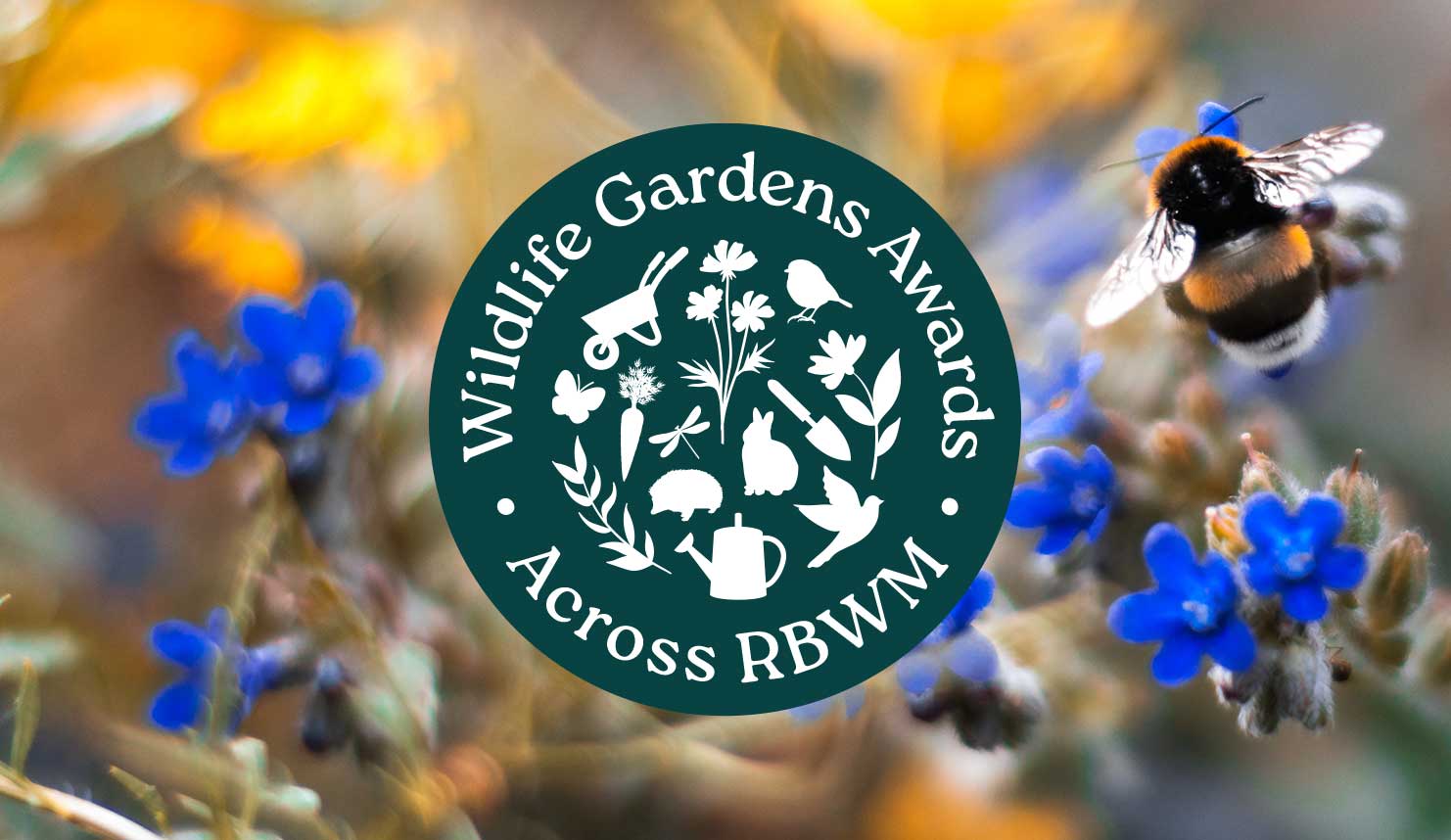 14 Mar

Free tickets for our launch event!

Local charity Wild Maidenhead, in partnership with the Wild groups across the Royal Borough, is delighted that the Borough-wide Wildlife Gardens Awards will be launched at the Odney Club, Cookham at 7pm on the evening of 22 March 2023. Open to all residents and local businesses, the Awards encourage us all to put wildlife at the heart of our outdoor spaces.

Tickets to the event are FREE and can be booked here: https://www.eventbrite.co.uk/e/552649398227

The launch event will be fun and interactive, with the opportunity to meet gardening celebrities and local experts and put your questions to a unique 'Wildlife Gardens Question Time' panel with special guests:
Peter Gibbs, renowned broadcaster and host of Gardeners' Question Time (GQT) on Radio 4
Pippa Greenwood, gardener, BBC broadcaster, writer and lecturer, Gardeners' World and GQT regular
Helen Bostock, Senior Wildlife Specialist at the Royal Horticultural Society, and Chair of the Wildlife Gardening Forum
You can submit your wildlife gardening questions for our experts when you book online, or chat to them at the event.
The event will include free refreshments, a fantastic raffle with unique wildlife-friendly prizes and opportunities to buy books, seeds, plants and more on the night. Any raffle purchases or donations will support the roll-out of Wildlife Gardens Awards across the Borough and help to put wildlife at the heart of our gardens.
To book your FREE tickets click here: https://www.eventbrite.co.uk/e/552649398227
The Wildlife Gardens Awards encourage people to spend time outdoors in nature, enhancing their own wellbeing and making space for wildlife Anyone can enter the Awards, whether they have a balcony, courtyard, private garden or allotment; or by joining with others to create space for wildlife in communal spaces at work, school or where they live. The Awards promote 24 simple, low-cost, wildlife-friendly features for people to incorporate in their outdoor space.
The Wildlife Gardens Awards play a significant role in addressing the environment and climate crisis and are now included in the Council's Biodiversity Action Plan, recognising the valuable role that urban gardeners can play in improving biodiversity across our Borough.